Crossing the Finish Line Together: How TBD Post Elevated These Documentaries to Emmy-Nominated Status
The Austin-based post production company is nominated for a string of Emmy's for their work on celebrated documentaries Fathom and A Thousand Cuts Documentary filmmaking is an artform distinctly different to other long form projects. For these titles, dedicated and diligent filmmakers become wholly immersed in the narrative – many spending years on the story…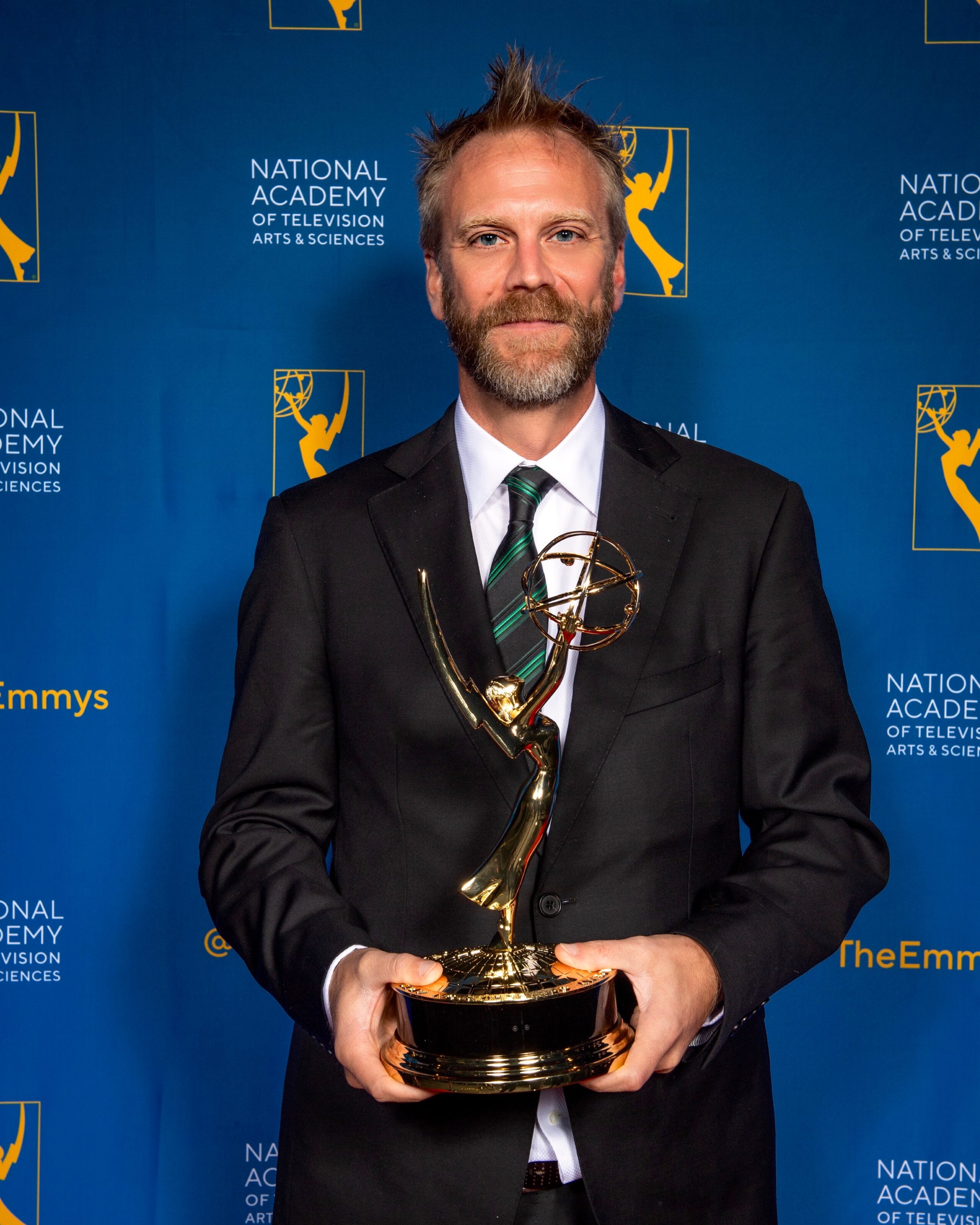 Crossing the Finish Line Together: How TBD Post Elevated These Documentaries to Emmy-Nominated Status
The Austin-based post production company is nominated for a string of Emmy's for their work on celebrated documentaries Fathom and A Thousand Cuts
Documentary filmmaking is an artform distinctly different to other long form projects. For these titles, dedicated and diligent filmmakers become wholly immersed in the narrative – many spending years on the story – in a bid to portray the most honest and accurate version of events. An unmatched level of curiosity, patience and journalistic integrity is required from those crafting films of this nature. 
The initial rise and subsequent domination of streaming services has been credited for giving the documentary genre a new lease of life, as the likes of Netflix, Hulu and Amazon Prime pump more money than ever before into the production of such projects. The renaissance brought about by the streaming giants accelerated during lockdown, with titles like Tiger King and The Last Dance viewed by tens of millions around the world. Documentaries have always had a special place in the heart of TBD Post partner and editor, Ted Griffis, who got his start in non-fiction long before the docu-mania of the streaming era. Ted and his TBD Post co-founder, Brandon Thomas, understand the great honour that is to be asked to collaborate on a documentary at the post production stage, knowing the painstaking process it takes to get the project to that point. 
In 2021, the talented team in Texas took on two very different documentaries: Fathom, a spellbinding observational Apple TV+ project that chronicles the life-long work of two scientists as they try to make sense of humpback whale song; and A Thousand Cuts, a suspense-filled look at journalist Maria Ressa's journey to expose former Filipino president, Rodrigo Duterte, and his suppression of the free press. The announcement of the 43rd Annual News and Documentary Emmy Awards saw both films nominated; Fathom for Outstanding Sound and Outstanding Science Documentary; and A Thousand Cuts for Best Documentary and Outstanding Social Issue Documentary. 
Founding partners Ted and Brandon tell LBB's April Summers about the colour, editing and finishing work that went into political expose A Thousand Cuts, and sound director, Brad Engleking, reveals how he poured his heart and soul into the final sound mix for the aural and visual wonder, Fathom.

LBB> How did you get involved with Fathom and A Thousand Cuts? What were your initial approaches to each project? 
Brad> The producer of Fathom, Megan Gilbride, and I had been wanting to work on something together. She told me about this new project she was working on with Drew Xanthopoulos (director of Fathom) She described it as a very experimental, sound-centric documentary and it felt to me like it wouldn't be another run-of-the-mill sound job. Drew and I spoke before he started shooting; he told me what he planned to do and asked if I thought he had all the right equipment – he was shooting the whole movie by himself. That's definitely one of the most fascinating and exciting things about this movie; it's a single camera, single guy shoot. There was one mic attached to the camera and that's the only production audio we had to work with.
Drew, to his credit, gave me a lot of leeway and a lot of latitude. When I first started mixing the opening of the film, which is a pretty big sound scene, I called Drew and said, "Hey man, I'm having way too much fun, I might be going too far…" and he said, "Do that, do what you think is right. We can always dial it in together, but I want to see your ideas." It's really cool when you work with someone who gives you the opportunity to do that.
Brandon> We've known and admired editor and producer Leah Marino for years, and were excited when she approached us about A Thousand Cuts. Her previous work with director Ramona Diaz was exceptional, and the prospect of collaborating on the sound and finishing with them was very exciting. After seeing an early cut, we were committed to finding a way to be a part of the film. It's not often that we have an opportunity to work on a project that's both artistically rewarding and so incredibly socially important and timely. I think all of us at TBD felt the weight and power of the film, and how relevant it is to all of us.
LBB> Fathom follows the two scientists as they attempt to start a conversation with humpback whales, by putting a speaker in the ocean to engage with the species. Considering the premise, the focal point of this film IS the sound, making your work a critical part of the storytelling. Brad, how did you break down the key requirements for the project? 
Brad>  I approach every job by thinking about how I'm going to use sound to further the story and emotion, and highlight the journey. Our job as sound people is to help tell the story – it's not to be the focus of the story. I'm always looking to get the final 1% of emotion out of every shot.
I started out with one mono-guide track and built around that. The whale sounds in Alaska and when the whales are breaching is all sound Drew recorded with that single microphone. All the other underwater sound was recorded by the two scientists featured in the film. None of it is sound effects. Sound designer Nick Ryan, did a lot of the whale-specific sound, creating the tapestry that envelops you the way that the movie does, and a great deal of work went into that. Certain whale sounds really seemed to convey an emotion; there's one particular whale call in the movie that still rips my heart out to this day.
Nick and his team in England worked hard to clean it all up and make those tracks usable because raw whale recordings actually don't sound like what you would think: it's actually very noisy because they're underwater. I did a final effects editing pass and did the final mix, putting it all together with the music and the sound effects. I did a lot of the ambient stuff and the world-building sound. But it was definitely a collaborative effort and I can't take credit for all of that work. What's cool is, when you watch it, it doesn't feel overly sound designed. To me, when sound design is super obvious and manipulative, it's not nearly as effective as when the sound fits within the storytelling. Emotionally, it takes you somewhere without you realising that it's taking you there and I get really excited about that.
LBB> How did it feel to share your work with the team once you were done working your magic on the sound? What was the response? 
Brad> One of my favourite things about my job is getting to present my work to a director for the first time. You're presenting it in a theatrical format; you have a big screen, surround sound, all the dialogue is cleaned up for the first time, the music is integrated for the first time. Often in the editing room you don't really get to see the picture as a cinematic piece, then all of a sudden, when you're watching it for the first time you think, "Holy shit, I made that." It's really cool. When I played Drew and Megan the first 30 or 40 minutes, it got a little emotional – you don't forget those moments.
LBB> Did you work with any new forms of media or technology for this project that helped bring this story to life?
Brad> Some of the whale recordings were actually quadraphonic recordings. Michelle, one of the scientists, placed 4 hydrophones in the water in a one kilometre box, and was able to capture not just the whales but also their space and location underwater. We took these recordings and Nick's team cleaned them up and cut them in. The recordings capture natural movement that is  already happening and then, within the Dolby Atmos space, we moved those around a little bit more. We were able to really push the envelope of the Atmos format, particularly for a documentary.
LBB> And for A Thousand Cuts – what different types of media and footage were you working with on this project? 
Brandon> Verite style 4k footage made up the bulk of the media, along with an abundance of archival material.
Ted> The archival clips were extremely important to the narrative of the film but many were only available at a very poor quality. In exploring different ways to try and improve what was available, we opted to run some clips through an AI scaling tool. It worked wonders; making what was otherwise digital blocks into a much cleaner movie file, resulting in a sequence that played nicely for the viewer and allowed the filmmakers to not sacrifice the narrative of that moment. That's part of the trick, making the sources we've been provided look as good as possible to help maintain or enhance the storytelling. Archival standards conversions sometimes have to be treated with the same care you might give a visual effect shot, and the new tools that are out there are making the process increasingly faster.
LBB> Brandon, how did you use colour and grade to ramp up the suspense of the shocking events that play out over the course of A Thousand Cuts?
Brandon> We used the environments to our advantage, playing into unsettling feelings that come from fluorescent lighting, or the darkness of dimly lit alleyways, trying to lean into the mood of the content whenever possible and embracing the discomfort of the situation.
LBB> Do you have a favourite shot or sound moment from Fathom and A Thousand Cuts?
Brad> I'm really excited about how the first five minutes of Fathom turned out – it's just so cool. For A Thousand Cuts, there's a very powerful scene where this reporter is talking about witnessing a murder. She's being interviewed, smoking a cigarette, out on the street at night in this alley. It's beautifully shot and framed, and when we started on the sound it was very busy, but by the end of the interview, we had taken all of the background noise out. We spent a lot of time on that scene because it was one of those moments we wanted to really hit hard, and it does.
LBB> How does it feel to be nominated for an Emmy?
Brad> It was such a pleasure to work on both Fathom and A Thousand Cuts. Drew was so much fun to work with on Fathom and we're all really excited about the end product. I feel like this is one of the films in my career where we got it to exactly where we wanted it to be. We tried everything we wanted to try, and even when things didn't work, it was cool to have been able to experiment – working with someone who wants to do that was amazing.
For A Thousand Cuts, Romona and Leah wanted an immersive mix to transport the audience to the raucous streets of Manilla. There are a lot of emotional moments in the film, and we used sound in subtle (and not so subtle) ways to help convey the passion of the Filipinos on the streets, and the danger that journalists speaking truth to power in the Philippines face.
Brandon> We've worked on projects that have had nominations before and those were great projects as well. Any recognition for the hard working filmmakers we collaborate with is special, it's always rewarding to help them get to the finish line and see their work reach an audience.
Ted> We are super happy for the filmmakers and their nominations, both films are deserving of the recognition. To be recognized specifically for our sound work on Fathom is very special and it speaks to the talent of our team and their relentless determination to heighten the filmmakers' vision through the artistry of their craft.